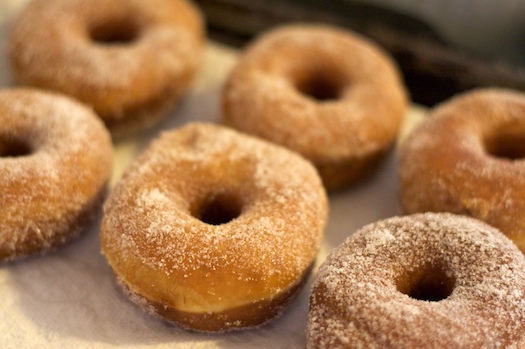 Ladies and gentlemen, tomorrow marks the 73rd passing of that annual American holiday known as National Donut Day!
WOOT!!
A tradition since 1938, National Donut Day occurs on the 1st Friday of every June and was conceived as a way to help feed the needy of the Great Depression, and commemorates the efforts of Salvation Army volunteers who handed out fresh donuts and coffee to troops during WWI, and later WWII.
Known as "Lassies", these wonderful ladies worked in "huts" (often derelict buildings) and provided writing supplies, stamps, baked goods and a clothes-mending service among other perks to the U.S. enlisted men along the front lines. The introduction of that exotic fried cake known as the donut was an idea that was born out of necessity, and changed the shape of a nation (literally) forever. Continue reading National Donut Day!!