Comic books and other magazines of the pulpy variety used to offer up the wonder product seen above, the chance to buy real live pets that you grow yourself! Judging by the strange illustrations you would soon have a tiny family of immodest creatures to provide you with hours of entertainment. I would say that Sea Monkeys stayed around long enough that there must have been people who weren't totally disappointed in the misleading ads and actually enjoyed their little shrimp, but where have they gotten off to? Did you know that you could once even buy a racetrack to race your monkeys?
So have kids today just become so jaded with the video games and violent movies that they can't appreciate the miracle of life growing in a tiny tank of water, or did people just get tired of watching dumb old shrimp swim around? What ever happened to the Sea Monkeys?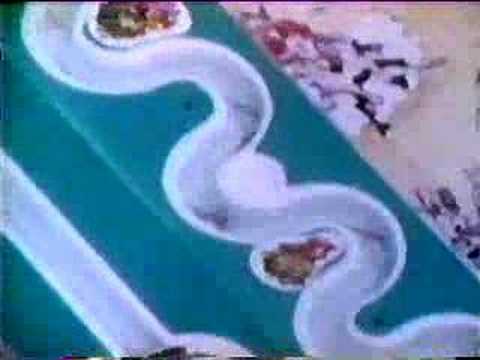 Images from tomheroes.com, webdebris.com, trueslant.com, and seamonkeysrule.info.