"Wagons HO!"
The first sign of trouble came without any sign of trouble. It was more of a "BOOM-OH-MY-GAWD-I'M-GONNA-DIE!!" moment of terror.
I had just crossed the Benicia Bay Bridge, and was feeling smug and giddy that I got through with paying just the new $5 toll instead of the $15 they shake you down for with a 3rd axle. The attendant looked at my Allstate Single-wheel trailer, and seeing no obvious axle from her perch she hit the "cheap" button on her machine. I can only imagine the look on her face as what had just transpired sank in… "Wait, a trailer with NO wheels?"
A few minutes later I stopped at my favorite pit-stop near the rapidly dwindling Suisun Bay Ghost-fleet and checked everything over, fueled up the Bee and my belly, then continued on my way as the day started to get hot and the shadows started to lengthen. A half hour later the motor was humming along as I  passed the Nut Tree at Vaccaville and I turned the wheel to head north on the I-505 bypass, the same section of road where I was sidelined by a flat tire and became cornered by the Cranked-up Cougar 2 years prior.  As I made my way along the overpass I chuckled to myself and remembered how my heroes Paul & Judy came to rescue me from the local wildlife in the middle of that very scary night.
Suddenly there was a metallic "tink-tink" and, as I looked into my new GIGANTIC mirrors (sourced from a mid 90's Dodge Ram van) to see what the noise was, all hell broke loose. "BOOM!!" Kachunka-chunka-BANG-BANG-BANG!! And the ZomBee was suddenly all over the road.  I pulled over as fast as I could to see what the problem was, expecting to see yet ANOTHER @#$% flat tire on the same road that claimed the last 3. This time things sounded different however and I was a little worried what I might find. Sure enough, I was stunned at what I saw.
This time, one entire outer half of the aluminum split-rim had blown clean away.  I had to do a double-take to make sure I was seeing it correctly.
I had spare tubes and tires, and even an old school vulcanizing tube-repair kit. But an entire WHEEL? ARE YOU KIDDING ME?!?! (cut to scene in garage 3 hours away, where a second ultra-rare wheel sits quietly next to a second Allstate frame)
"Ooooh nooooo…"
At this point I realized I had very few options. I could see if someone local would house the trailer for a few days, ditch it entirely and leave it behind, or call the whole trip off. Or, I could break it down and strap it to the roof of my rollcage.
But the first thing I had to do was get off the freeway before I was killed or the CHP got too curious and put a kibosh on my antics… So I slowly made my way a mile and a half long the shoulder to the next exit. And this is when my second problem reared its ugly head. The temp gauge climbed like a rocket and the car started spewing coolant out the overflow bottle, something it has never really done before.
"Ah man, the damn radiator" I muttered to myself and nursed a nuclear-hot MGB down the exit ramp and onto the side streets, killing the motor the first chance I got.
As the car steamed its frustration to the world a post was made to Facebook detailing my new quandary, and lots of ideas flowed. I even received calls from old friends and then a text from ZomBee teammate Monte who lives near me and also happens to be a pilot, offering to grab the wheel out of my garage and fly it up. (The fact I happened to be stuck right next to the Nut Tree airport was fortuitous).
Then, a small miracle…
The OTHER Crazy-Mike (just how many Crazy-Mikes ARE there anyways?) Kimball, whom we shall now refer to as "Big Crazy Mike" of Scrubbing Bubble VW fame called and said he too was just leaving for Washington, was about an hour away, and was pretty sure the Dysentrailer would fit on the car trailer he had just borrowed. WHOO-HOO!!
And so, this is how a one-wheeled wagon-trailer ended up on a car-trailer behind a Volkswagen Vanagon, towing a Volkswagen Bug, being followed by an entirely different kind of… bug.
"An amazing pile of vehicles" as one friend called it.
And this quickly became the song of the day… which I wouldn't actually have been able to hear because the car was so dang loud.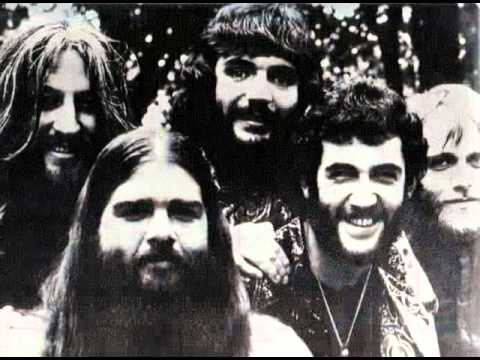 (Extraordinarily Stupid Road Trip – Part 4)