What you are about to see is a US Army Air Forces film, the contents of which are RESTRICTED. This means it may contain information of a critical national security nature, and we don't want anything to hurt what our boys are doing over there in Europe. Wait, what's that? No more Nazi's you say? Well, carry on then, everyone should be able to enjoy this great General Electric training film covering all the essentials of the then new "Turbosupercharger" systems being installed on airplanes to allow for faster, higher altitude flying and better performance!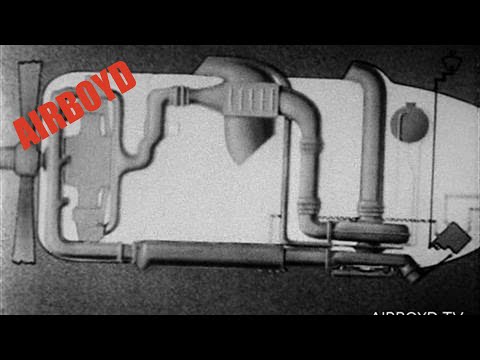 THE TURBOSUPERCHARGER: MASTER OF THE SKIES

War Department. Army Air Forces. (06/20/1941 – 09/26/1947)

ARC Identifier 2781 / Local Identifier 18-AF-123. Army Air Forces training film. On the line maintenance, depot maintenance, and flight operation of the turbosupercharger, using a B-17 for demonstration. Explains basic principles of the induction, exhaust, cooling, control, and lubrication systems. Shows how the pilot operates the controls. General O.P. Echols speaks on the value of high altitude flying and Dr. Sanford A. Moss poses with the Collier Trophy (1941). Includes still pictures of experiments on Pike's Peak.
Video from the National Archives and Records Administration, as posted to YouTube by airboyd, via bangshift.com/blog.