Aircraft are designed for a particular takeoff distance based on their planned mission profile. Sometimes, though, you need to get that aircraft into and out of smaller airfields. Getting into them is relatively easy since landing distance is much shorter than the required takeoff distance. Getting out is much harder.

Sometimes, the best answer is the simplest. As early as the 1920s, the answer to this problem seemed to be, "Add rockets to the plane!" And so the JATO (Jet Assisted Take Off, more technically correct is Rocket Assisted Take Off) concept was born. Leading up to WW2, Germany and Britain both toyed around with the idea, and both had limited JATO use during the war. After WW2, the use of JATO and RATO grew. A true jet-powered takeoff assist system was fitted to the Avro Shackleton MR.3 due to its increased weight over the previous all-prop variants. Early jets were also pretty slow to produce thrust and so RATO systems became fairly common to assist in takeoff.
Once jet engine technology advanced, RATO systems saw diminished use. However, they were still needed to get a large plane in and out of smaller airfields. One of the most famous planes to receive a JATO fitment is the Blue Angels support plane, Fat Albert, shown in the video below.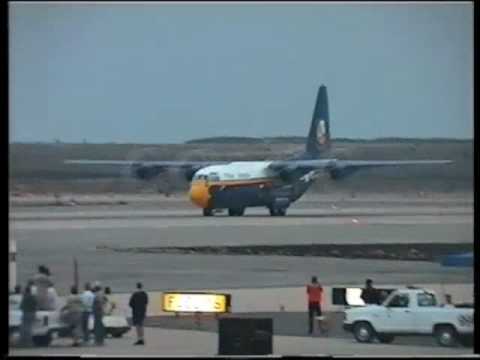 [Image Credit: Public Domain]