Robots have been a staple of sci-fi movies pretty much since movies first started. In 1926, robots were a major feature of the classic silent film Metropolis, and in many ways, it's been a long wait to see if they would ever catch up to the classic man-in-a-metal-suit imagineering of the cinemas.
Now I promise, we're not going to regularly run any kind of tech news articles here, but this one was just too weird to pass up, and given our affection for classic sci-fi and old movies' obsession with the future, this article is right up our alley whether we like it or not.
Perhaps the Japanese have come closest to the image we have seen of robots in the movies recently. This should make tonyola happy, but it's not what you might think. Imagine a robotic Grace Kelly, and you're starting to get on the right track. So yes, it's a robot you might see in an early movie… but only if that movie were a classic Fred Astaire-style musical.
Seriously, the potential of this new technology to get weird is practically off the charts. Having been designed around the concept of making the robot easily programmable by anyone, even those with no robotics experience at all, it promises to be able to move and operate in pretty much any fashion the user could want. And let's face it, it's the Japanese, they've already thought of every eventuality that you could. Yes, probably that too.
In addition, it has a video-recognition technology, which is designed to allow the robot to watch videos of people singing and acting, and interpret their facial movements to allow the robot to mimic appropriate facial expressions to make it more life-like. No word yet, however, on how well it does the Domo Arigoto, Mr. Roboto robot-dance. I'd guess very poorly. It will still be years before a robot can do the robot dance as well as a human can.
I'm sure there are already movies out there that explore all these possibilities, but perhaps it would be best to defer to Charles' knowledge on that topic.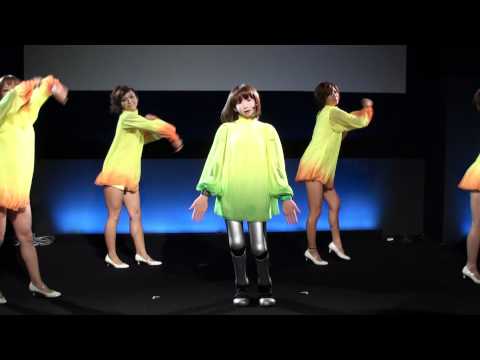 Perhaps some of this technology could be implemented on the current Canadian Prime Minister, to help make him appear more lifelike and human…